Fall 2023: Italian • Greek • Spanish
Tuesdays 6–8:30pm ($65 per class)
This fall, let's take a culinary excursion to Europe and explore the northern Mediterranean coast while sampling all the good eats available in the region. We'll start in the Cinque Terre in the Liguria region of Italy where pesto was invented. It's autumn, so the tomatoes are at their full ripeness, the local basil harvest is in, and there is an abundance of freshly-made pesto available everywhere — what a great excuse to indulge in a pesto feast with some local Italian wines. Next, we'll head to the Greek island of Santorini where we'll enjoy the ultimate sunset meze dinner of Greek classics. Lastly, we'll head to the Sants-Montjuic neighborhood in Barcelona for an evening-long tasting of small plates as we crawl from one tapas bar to another.
In this "deep dive" series, we'll sample a full range of Mediterranean treats as we move from country to country. You'll be introduced to the traditional flavor profiles of each region and learn the subtle differences between each cuisine. By the end of the series, you'll be able to make anything taste Italian, Spanish, or Greek.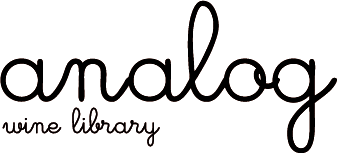 In all my classes, students will have the opportunity to watch demos and participate in the preparation of our dinner party. Do come hungry and thirsty because we'll be cooking and tasting at the same time. Each class in this series is a complete dinner experience including wine pairings selected by Analog Wine Library with notes on how to choose the right wine for the right dish.
Students will leave each session with easy-to-follow recipes of all the dishes on the menu. These recipes have all been adapted for the typical home cook and contain many tips & tricks to help minimize your time in the kitchen while staying true to the spirit of the original flavors profiles.
All menu items below will use locally-sourced ingredients but are subject to change based on availability of fresh ingredients at local markets.
Pesto! Pesto! Pesto! (September 26)
Harkening back to ancient Roman times, garlic, cheese, and herbs have been pounded into a paste which eventually evolved into the modern version of pesto — a raw sauce that demands the freshest of ingredients. Tonight, we'll be making a large batch of pesto from scratch using fresh farmer's market basil, fresh garlic, and Italian extra virgin olive oil. We'll use our fresh pesto sauce in a variety of dishes for the ultimate Italian Mediterranean feast paired with tastings of imported Italian wines plus a glass of limoncello for dessert.
Greek Meze Dinner (October 17)
Olives, lemons, garlic, and fresh herbs like oregano make up the core flavor profile of Greek cooking. Throw in lots of seafood, add some great wines, and you've got a world-class Mediterranean cuisine well worth seeking out. Tonight, learn how to make all these simple and elegant dishes on our meze menu:
Spanish Tapas Feast (November 7)
Some say a tapas bar is a window into the Spanish soul and the Spanish gastronomic mentality. Popular throughout Spain, eating tapas is the preferred way to enjoy an evening meal since the heaviest meal of the day is usually served at lunch. In fact, it's a cultural tradition for groups to jump from one tapas bar to another for a full evening of snacking, sipping, and socializing. Tonight, we'll sample a wide range of small plates along with Spanish wine pairings and some sherry:
Lamb meatballs and other cazuelas (small portions) served in sauce
Pulpo Gallego (grilled octopus) and other seafood tapas
Pincho dátiles con bacón (bacon-wrapped dates) and other skewered bites
Gazpacho (chilled vegetable soup)
*Email marketing@commonground.coop to be added to the wait list