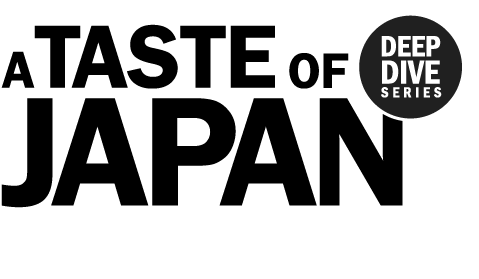 Spring 2023: Ramen • Yakitori • Sushi
Tuesdays 6–8:30pm ($60 per class, $50 for owners)
Do a deep dive into Japanese food culture with self-taught home cook Paul Young as we survey the amazing flavors of this world-class cuisine. We'll be cooking up a variety of noodle, fish, and meat dishes as well as a selection of unique delicacies and side dishes in this series of three classes.
Delightfully simple, easy to prepare, and full of wonderful flavors, Japanese cuisine is renowned for its beautiful presentation and its unique dining rituals. In this hands-on series, we'll learn how to break down the flavor principles of each Japanese specialty, deconstruct recipes and experiment with variations on age-old traditions.
Students will have the opportunity to watch demos and participate in the preparation of our dinner party. Do come hungry and thirsty because we'll be cooking and tasting at the same time. The tuition also includes Japanese beer and sake tastings all evening long.
Students will leave each session with easy-to-follow recipes of all the dishes on the menu. These recipes have all been adapted for the typical home cook and contain many tips & tricks to help minimize your time in the kitchen while staying true to the spirit of the original flavors profiles.
All menu items below will use locally-sourced ingredients but are subject to change based on availability of fresh ingredients at local markets.
Ramen vs Udon vs Soba (February 7)
The Japanese have elevated noodle cuisine to new heights with a wide range of broths and dipping sauces as well as an infinite variety of soup ingredients and toppings. In this session, we'll examine three different approaches to eating noodles the Japanese way.
Yakitori vs Kushiyaki vs Shioyaki (March 7)
There's an art to grilling and the Japanese have mastered it. In the tradition of Tokyo's "Yakitori Alley," we'll be using bamboo skewers to make a variety of kebabs and experimenting with marinades as well as dipping sauces. Expect traditional chicken skewers as well as some exotic ingredients and a few "mystery meat" surprises for the daring diner.
Sushi vs Sashimi vs Chirashi (April 4)
Tonight, you'll be the sushi chef of your own sushi bar where you'll prepare a feast with "today's catch" using a variety of traditional ingredients. You'll design your own maki rolls and share them with your classmates. Prizes will be awarded for the most interesting creations and the best presentation. Our feast will also include classic side dishes commonly served at sushi bars.